Recent insights have shown that employees, particularly younger workers, are more interested in opportunities for professional development than ever before.
In fact, staff members and job seekers who fall within the Millennial or Generation Z categories are actively on the hunt for such career growth opportunities. This fact is impacting the way HR teams design their benefits packages.
Capturing young talent
According to Stephanie Penner, senior partner at Philadelphia-based consulting firm Mercer, a business's ability to provide avenues for professional growth weighs heavily with young staffers' career decisions.
"Young workers want opportunities to grow professionally and personally," Penner told the Society for Human Resource Management. "They want to know that they are joining an organization that provides career movement and experimentation."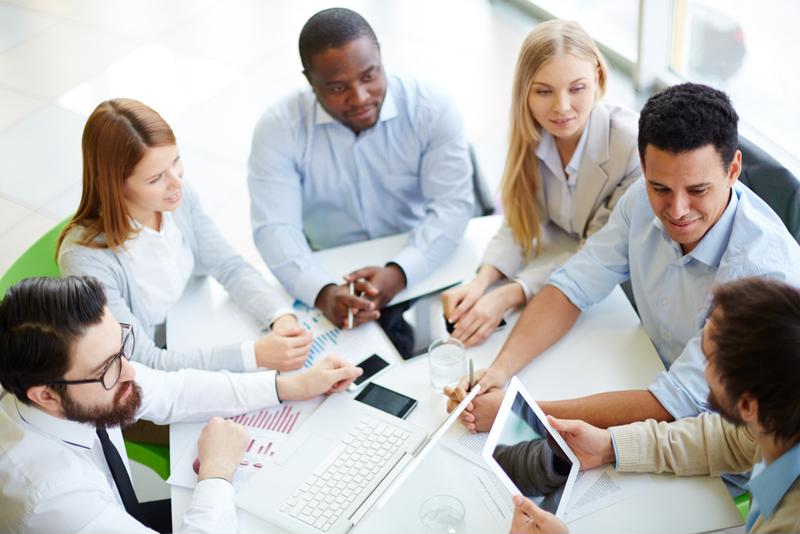 In fact, the need for these opportunities is so important that young professionals tend to be more drawn to organizations that offer ways for employees to develop their personal and business skills. HR teams are starting to use this fact to their advantage, and are building programs and initiatives into their benefits packages in response to these needs.
"Job and career rotation programs, internal initiatives to which younger workers can contribute, and any and all training and development programs and resources are likely to appeal to these workers," noted SHRM contributor Joanne Sammer.
What's more, while expanding opportunities for professional development can be considerably helpful for attracting and retaining young talent, such programs also support the workforce as a whole. Training and initiatives in this area can also be particularly advantageous for corporate succession planning, a leading concern as the Baby Boomer generation increasingly looks toward retirement.
Formal training and additional breakout sessions
As HR Technologist guest writer Kamy Anderson pointed out, traditional formal training on key skills or new internal processes is always beneficial. Not only can this training help employees expand their capabilities in specific areas important to the business, but courses can also serve to boost motivation and productivity.
"Training opportunities are a strong way to show the company's commitment to the professional development of its employees."
Supporting formal, company-wide training courses with additional break-out sessions for smaller groups is a strong way to show the company's investment and commitment to the professional development of its employees. This strategy is particularly helpful for training that deals with particularly difficult concepts or the introduction of a new working process or software application. Break-out sessions can serve as refreshers, supporting the roll-out of the new technology or initiative and encouraging successful change management.
Mentoring or coaching programs
Mentoring can be beneficial in almost any corporate setting, but is especially advantageous for organizations that may have a large crop of new employees. Pairing these individuals up with a more experienced staff member for mentorship can help ease onboarding and reduce the chances of turnover.
A mentoring or coaching program should also be considered alongside succession planning efforts. Enabling those heading toward retirement to pass on their experience to younger professionals can help ease overall burdens and ensure that key tribal knowledge doesn't disappear when tenured workers move on from corporate life.
Financial assistance
In the current environment, businesses seeking to support the development of their younger employees should look into student loan forgiveness before considering retirement savings programs aimed at young professionals.
"While financial fitness programs are likely to be of some help to new graduates, that help must be realistic," Sammer wrote. "Exhorting these workers to save for retirement is not likely to win converts when they are dealing with tens of thousands of dollars in debt."
Offering financial guidance for loan repayment, the ability to make specific deductions from payroll and similar options can demonstrate a company's commitment to supporting its employees' personal development as well as their career advancement.
Request employee input
If other professional development programs don't appear to be a good fit – or your HR team is looking to add even more opportunities for its workers – consider asking your employees themselves for their input. Depending on your industry, the demographics of your staff members and other factors, there may be other key opportunities that your business can offer that you may currently be overlooking.
Triton Benefits & HR Solutions has a team of HR specialists that can guide you through the development of a professional growth program within your organization.