HR teams in any size organization have their work cut out for them, with an array of important policies and processes to oversee and complete. These items are crucial for supporting management and the workforce, and it's imperative that HR stakeholders establish objectives that align with these department-specific activities.
Such goals for HR initiatives become even more essential within smaller businesses. Because these companies typically have less resources available, including especially within HR, decision-makers must ensure that they're prioritizing the right elements.
But which processes are the most important for small business HR teams to pay attention to, and how can managers create goals that will help them achieve what they need to? Let's take a look:
Boosting employee engagement through improved communication
Employees that are engaged in their work are typically more satisfied in their jobs, which can also contribute to higher productivity and reduced employee churn. Engagement is a beneficial goal for any size business, but is especially impactful for small organizations as a sense of positivity supported by engagement can quickly spread through a smaller workforce.
One way for HR teams to support this goal is through more effective and frequent communication with staff members. Melissa Kessler, human resources vice president at Careington International Corp., told the Society for Human Resource Management that these efforts should begin with higher ups, as a Harris Poll study found that 69 percent of managers have admitted to feeling uncomfortable communicating with workers. This feeling on the part of management can contribute to a disconnect and uncertainty with the rest of the staff, so improving communication among supervisors and employees can have a considerable impact on overall engagement.
"It is now more important than ever to further strengthen our connectivity and engagement at all levels, and to work hard to develop a new generation of leaders who are posed for success," Kessler said. "When regular communication is the norm, the tougher conversations become a lot easier."
Establish an employee feedback process
Building off a goal for improved communication among managers and employees, small business HR teams should also strive to create an environment in which workers are able to share their feedback. This includes both positive and negative opinions related to the business's processes, company culture or beyond.
A key strategy for getting the ball rolling here takes place when HR stakeholders encourage managers to provide custom feedback to employees, suggested Matrix Marketing Group CEO George Schildge. A bit of recognition is important, and shining a spotlight on employee efforts within a small business can have great impacts throughout the workforce.
"If employees are taking the time to develop high quality work, it's up to managers and leaders to recognize their efforts and their success," Schildge said. "I've found that a simple hand-written note, an email, or even a cup of coffee to congratulate a team on a job well done is great for morale and encourages them to keep up their good work."
Understanding state and federal laws
It's also imperative that small business HR teams stay on top of updates and news regarding state and federal laws that have an impact on their internal HR processes. Laws including the Americans with Disabilities Act (ADA), Fair Labor Standards Act (FLSA), Family Medical and Leave Act (FMLA) and other standards may require certain considerations on the part of HR to ensure the support of their employees. Having a deep understanding of what these and other state-level laws entail and incorporating the right actions on the part of HR is imperative in any size organization, but particularly within a small business.
Identify and fill any gaps in employee training or development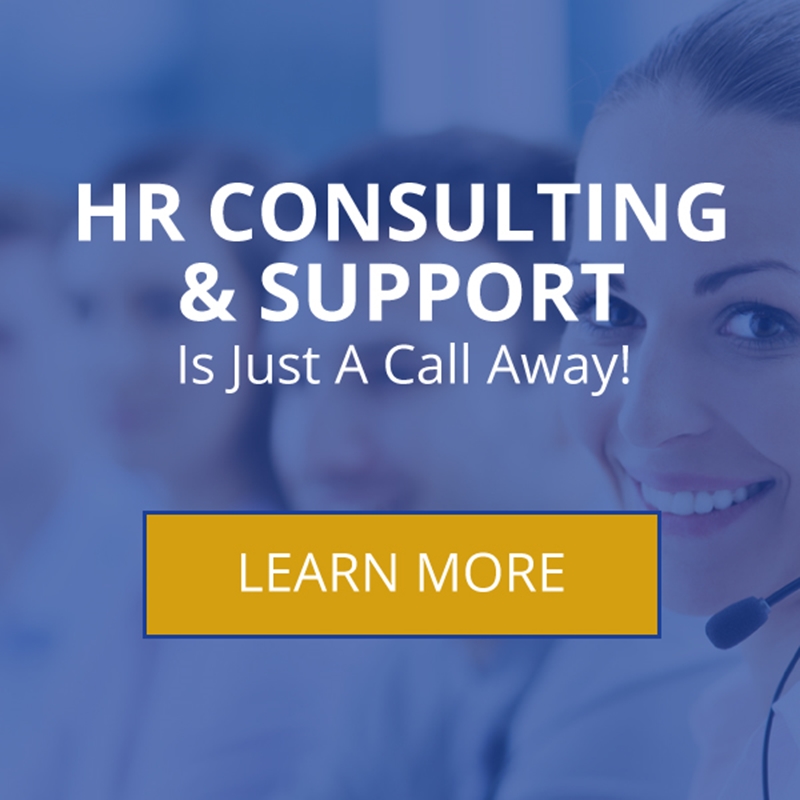 Within smaller organizations, employee development can be a challenge, particularly when it comes to allocating the resources to support these initiatives. However, development and especially overarching employee training aren't things that HR administrators can overlook. This makes finding and addressing any gaps in this area a key goal for small business HR managers.
This can begin with managers taking a look at current development offerings, as well as any recurring issues within the business's processes. Employees may simply need a refresher course to remind them what types of development programs are available, or to ensure that proper training is being achieved. HR stakeholders could consider holding smaller, breakout sessions to discuss specific internal policies or processes. In addition, providing incentives – including even small perks like the occasional box of donuts or fresh fruit – to encourage participation in development efforts can help support engagement.
Although small businesses might have fewer resources, and typically smaller HR departments, this does not mean that they should avoid setting attainable goals for internal improvement. Encouraging engagement, enabling feedback and supporting training can make a considerable difference throughout the business.
To find out more, connect with the experts at Triton Benefits and HR Solutions today.